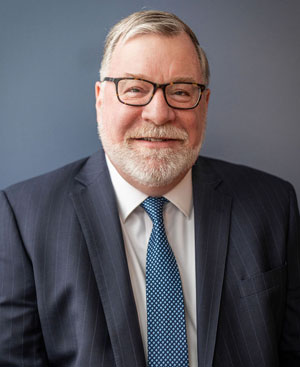 Contact Info
Practice Areas
Education
La Salle University (B.A., 1983)
Seton Hall University School of Law (J.D., 1986)

David A. McPherson
Member
Mr. McPherson has been associated with the firm since 1986. His legal activities have focused on real estate development, environmental law and utility law practice. Clients to whom he has provided services include Atlantic Realty Development, the County of Bergen, The County of Passaic, Hudson County Improvement Authority, New Meadowlands Stadium, LLC, Passaic Valley Water Commission, Vornado Realty Trust, Walt Disney Company, Bergen County Utilities Authority, and Hartz Mountain Industries.

In addition, Mr. McPherson has represented clients in connection with municipal and county bond offerings in various capacities, including bond counsel, underwriter's counsel, trustee's counsel and general counsel to the issuing authority, including Bergen County Utilities Authority, Joint Meeting of Union and Essex Counties, Passaic County Improvement Authority, TD Bank, NW Financial, Powell Capital Markets, PNC Capital Markets, and Stifel Investment Services.

Mr. McPherson served on the Transition Team for Governor McGreevey for the NJ Department of Environmental Protection and the Transition Team for Governor Murphy for Housing.
Bar Admissions
State of New Jersey (1986)
United States District Court for the District of New Jersey (1986)
United States Court of Appeals for the Third Circuit (1992)
Memberships
New Jersey State Bar Association
Hudson County Bar Association

Contact Us
Waters McPherson McNeill is interested in your comments and questions regarding our services. Please fill out the form below and we will respond as soon as possible. Thank you.
300 Lighting Way
Secaucus, New Jersey 07096