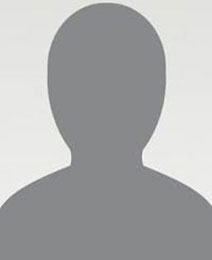 Contact Info
Practice Areas
Education
Fordham University
Villanova University (B.A., 1969)
Seton Hall University School of Law - (J.D., 1972)


John J. Kot
Member
John J. Kot is a senior shareholder in the firm of Waters, McPherson, McNeill, P.C. and a member of the Executive Committee. Mr. Kot is experienced in numerous fields of the law.

Mr. Kot has supervised complex State and Federal litigation in New Jersey and New York and has trial experience in both civil and criminal matters. He has litigated a wide range of issues including municipal court matters, matrimonial cases, matters before administrative agencies, workers compensation cases, tax appeals and cases at the State court and Federal levels. He has litigated on behalf of plaintiffs and defendants in negligence and product liability claims. He has represented a bank in commercial litigation and loan work outs. He served in the capacity of a Special Counsel appointed by the Attorney General for the State of New Jersey as trial counsel in the representation of the New Jersey Housing Finance Agency and has argued before the Appellate Division and Supreme Court in this jurisdiction.

He has represented clients in complex real estate transactions and appearances before planning boards and government entities at the local, county, and state levels to obtain approvals for development projects.

His most recent litigation activities have focused upon insurance related defense practices in the field of toxic torts. He has defended clients against claims involving exposure to solvents, PCB, carbon monoxide, lead, mold and asbestos and he has resolved thousands of cases on behalf of his clients.

Corporate commercial clients for whom he has provided a variety of legal services include Turner Construction Corp., Riley Stoker Corporation, Elliott Turbomachinery and Sher-del Transfer Corp. John's diverse legal experiences in numerous areas of practice are valuable to developing multifaceted insights that enhance the services he provides to clients and promote thorough analysis and responsiveness to the benefit of his clients.


Bar Admissions
State of New Jersey (1973)
United States District Court for the District of New Jersey (1973)
Memberships
New Jersey State Bar Association
Hudson County Bar Association

Contact Us
Waters McPherson McNeill is interested in your comments and questions regarding our services. Please fill out the form below and we will respond as soon as possible. Thank you.
300 Lighting Way
Secaucus, New Jersey 07096