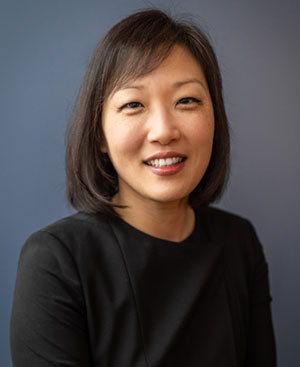 Contact Info
Practice Areas
Education
Mount Holyoke College (B.A., 2004)
The Ohio State University Moritz College of Law (J.D., 2011)
Judy Y. Kim
Member
Ms. Kim's practice areas include real estate development, land use and zoning and environmental matters. She has experience in procuring government sponsored tax incentives for Brownfields Redevelopment in urban areas, filing environmental insurance coverage claims, and processing complex applications for commercial, industrial, and residential projects.

Ms. Kim joined Waters, McPherson, McNeill as an associate in 2012. Prior to joining the firm, she was the Managing Editor for Ohio State Law Journal. Ms. Kim was also the Chief Managing Editor for the Pro Bono Research Group; consequently, she was recognized by her law school as a "Public Service Fellow with Recognition" for her commitment to public interest work.

Ms. Kim previously interned for District Chief Judge Larry S. Merck at the U.S. Department of Labor, Office of Administrative Law Judges, in Cincinnati, Ohio. She also interned at the U.S. Department of Justice, and at Kim & Chang, a law firm in Seoul, South Korea.

Bar Admissions
State of New Jersey (2012)
United States District Court for the District of New Jersey (2012)
State of New York (2018)

Memberships
New Jersey State Bar Association
New York State Bar Association
New York City Bar Association
Hudson County Bar Association
Asian American Bar Association

Contact Us
Waters McPherson McNeill is interested in your comments and questions regarding our services. Please fill out the form below and we will respond as soon as possible. Thank you.
300 Lighting Way
Secaucus, New Jersey 07096