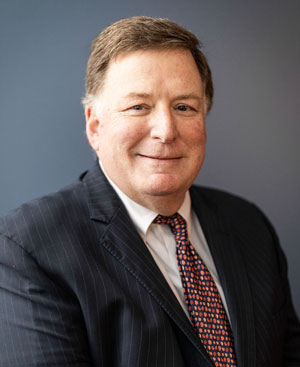 Contact Info
Practice Areas
Education
St. Peter's College (B.S., 1986)

Seton Hall University School of Law (J.D., 1991)
Mark J. McPherson
Member
Mr. McPherson's areas of expertise include insurance law, municipal finance, and complex commercial litigation. He has represented various clients, including small businesses, and Fortune 500 companies, in complex, multi-site, multi-state insurance coverage actions. In addition, Mr. McPherson has represented clients in insurance and surety matters involving General Liability, Environmental Impairment, Health Benefits, Directors' & Officers', Employment Practices Liability, Owners' and Contractors' Protection policies, and dealing with issues such as duty to defend, pollution exclusions, trigger of coverage, additional insureds, contractual indemnity obligations, self-insured retentions, allocation of loss and "other insurance" disputes.

Mr. McPherson's municipal finance practice in taxable and tax-exempt issues, has included representing municipal entities, counties, independent authorities, and State agencies, and has encompassed representation as Bond Counsel, Underwriter's Counsel, Trustee's Counsel, General Counsel (to the Issuer) and Counsel to the Financial Advisor.

Mr. McPherson's practice also includes complex commercial real estate transactions and financings, which have involved the negotiation and review of ground leases, and his work in representing governmental entities has involved the formation and organization of non-profit entities, including those in the health care field.

Bar Admissions
State of New Jersey (1991)
United States District Court for the District of New Jersey (1991)
United States Court of Appeals for the Third Circuit (1992)


Memberships
American Bar Association
New Jersey Bar Association (Environmental and Health and Hospitals Law sections)
American Association for Justice (Insurance Law Section)
New Jersey Bar Association
Hudson County Bar Association (Trustee)
Bergen County Bar Association


Contact Us
Waters McPherson McNeill is interested in your comments and questions regarding our services. Please fill out the form below and we will respond as soon as possible. Thank you.
300 Lighting Way
Secaucus, New Jersey 07096