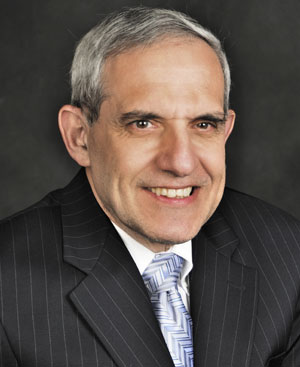 Contact Info
Practice Areas
Education
Rutgers College (B.A., 1971)

University of Miami School of Law (J.D., 1976)

Nicholas I. Filocco
Member
Mr. Filocco has been associated with the firm since 1979. In over 40 years of practice in civil litigation, Mr. Filocco has handled a wide variety of cases. This has included substantial matters involving insurance coverage litigation, commercial contract, commercial landlord/tenant, and construction disputes. In recent years his practice has centered on the defense of toxic tort claims, general product liability law, and construction disputes. The broad range of matters in which he was involved includes environmental law, and the regulation of public utilities, such as litigation on behalf of landfill owners concerning sound environmental closure under state and federal law, and insurance coverage for such closure. Over the years he has also handled numerous personal injury matters on behalf of both plaintiffs and defendants, and was involved in a case that resulted in a reported decision: Hilton New Jersey Corp. v. Atlantic City Electric Company 215 N.J. Super. 217 (App. Div. 1985).

Clients for whom he has provided substantial services include SBC Communications Inc., (now AT&T), Metromedia Paging Services, Turner Construction Company, Hartz Mountain Industries, the DiLorenzo Properties Company, Tosco Corporation, and the Bergen County Utilities Authority.
Bar Admissions
State of New Jersey (1976)
State of Florida (1976)
State of New York (2018)
United States District Court for the District of New Jersey (1976)
United States District Court for the Southern District of New York (1986)
United States District Court for the Eastern District of New York (1986)

Memberships
New Jersey Bar Association
Florida Bar Association
Hudson County Bar Association


Contact Us
Waters McPherson McNeill is interested in your comments and questions regarding our services. Please fill out the form below and we will respond as soon as possible. Thank you.
300 Lighting Way
Secaucus, New Jersey 07096