Foreclosure Alert
11/26/2013
Guarding Against Mortgagee Complacency in the Wake of Russo
Residential mortgagees state-wide could be heard to breathe a sigh of relief upon the announcement of the Appellate Division's decision in Deutsche Bank National Trust Co. v. Russo 429 N.J. Super. 91 (App.Div. 2012). Russo has sparked much discussion about the issue of standing in residential foreclosure actions and while it does represent welcome news in the lending community, it does not relieve lenders from the obligation to employ best practices in the pre-foreclosure stage.
In essence, Russo means that once a judgment of foreclosure has been entered, that judgment may not be assailed on the grounds that the foreclosing mortgagee lacked standing. Russo does not mean mortgagees should change the way they prepare and document their mortgage transactions before initiating foreclosure litigation.
In Russo, the Defendant-Borrowers sought to vacate a judgment of foreclosure entered in favor of Deutsche Bank more than two years after it was entered. The Defendant-Borrowers argued that the bank lacked standing because it did not have a signed and recorded assignment of the note and mortgage prior to the filing of the complaint, and that, as a consequence, the Court lacked jurisdiction over the matter.
The Appellate Court found that Deutsche Bank had standing to institute the foreclosure action based on its finding that it possessed the note prior to filing the foreclosure complaint (even though the assignment (which the bank had received) was not recorded until sometime thereafter but prior to the entry of final judgment.) Significantly, however, Judge Reisner went even further and concluded:
… even if plaintiff did not have the note or a valid assignment when it filed the complaint, but obtained either or both before entry of judgment, dismissal of the complaint would not have been an appropriate remedy here because of defendants' unexcused years long delay in asserting that defense. Therefore in this post-judgment context, lack of standing would not constitute a meritorious defense to the foreclosure complaint. Russo, N.J. Super. at 91. (Emphasis added).
The Court explained that, in New Jersey, lack of standing is not a jurisdictional defense. Rather, it is a defense which must be raised before the entry of judgment at the risk of waiver.
Subsequent foreclosure decisions in New Jersey have followed Russo in the denial of (R. 4:50-1(d) and (f)) motions to vacate judgment premised on lack of standing.
However, while Russo and the cases which follow it provide some comfort that foreclosure judgments, once obtained, are unassailable on lack of standing grounds, these cases do not stand for the proposition that lenders can file for foreclosure without verifying ownership of the subject note and other required documentation.
Generally, a lender gets standing through physical possession of the note, an authenticated assignment predating the filing of the foreclosure complaint, or fulfillment of the requirements to enforce a negotiable instrument under Uniform Commercial Code Article III.
When considering foreclosure litigation to recover on a mortgage in default, the better practice is to assemble all necessary documentation prior to filing. Rather than gamble on the responsiveness of the borrower, err on the side of caution to avoid potential dismissal of your complaint and other unnecessary obstacles that may bar recovery.
For more information please feel free to contact Joseph G. Ragno at JRagno@lawwmm.com or Cristal Reyes at CReyes@lawwmm.com.
Posted By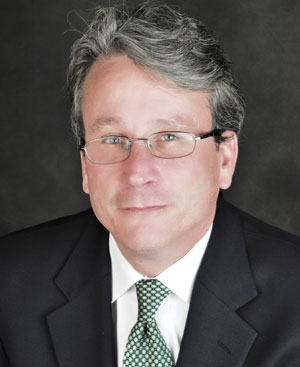 Joseph G. Ragno
News & Blog Topics
Contact Us
Waters McPherson McNeill is interested in your comments and questions regarding our services. Please fill out the form below and we will respond as soon as possible. Thank you.

300 Lighting Way
Secaucus, New Jersey 07096