Of Counsel Emeritus John Wefing Speaks at Justice Complex
7/1/2014
John's June 18th presentation focused on the role of the governors of New Jersey with the Justices of the New Jersey Supreme Court with special emphasis on the creation of the modern New Jersey Supreme Court in the 1947 Constitution and the issues concerning judicial independence.
The presentation focused on the power that Mayor Hague had over the Courts through his control over many governors and the very different approach of Governors Driscoll and Hughes. John B. Wefing, the Distinguished Professor of New Jersey Law & History, has authored a biography of Richard J. Hughes, the only person to serve as both Governor and Chief Justice of New Jersey. The book was chosen as a 2010 Honor Book by the New Jersey Council for the Humanities.
In April of 2011, the Governor of New Jersey appointed Professor Wefing to the Governor's Council on Higher Education. Professor Wefing specializes in federal and state constitutional law with particular emphasis on criminal issues. He has been a Professor of Law at Seton Hall University School of Law for the past 44 years. He has taught numerous courses including courses dealing with the New Jersey Constitution and the New Jersey Court System.
If you have any questions or comments, please contact John B. Wefing at jbw@lawwmm.com, (201) 863-4400.
Posted By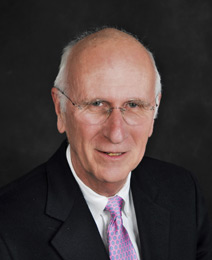 John B. Wefing
News & Blog Topics
Contact Us
Waters McPherson McNeill is interested in your comments and questions regarding our services. Please fill out the form below and we will respond as soon as possible. Thank you.

300 Lighting Way
Secaucus, New Jersey 07096