WMM Partner Bob Cavanaugh elected Bar Association Trustee
11/4/2015
WMM Partner Bob Cavanaugh elected Bar Association Trustee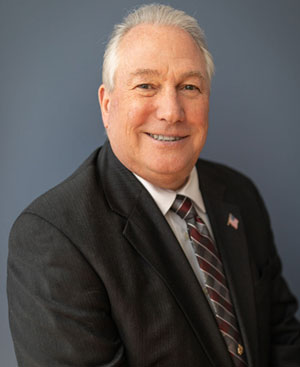 WMM takes pleasure in announcing that on October 8, 2015 WMM Partner Bob Cavanaugh (pictured left) was elected Trustee to the Hudson County Bar Association ("HCBA") to fill an unexpired term. Bob will serve as a Trustee until January, 2017 and looks forward to serving the HCBA. Bob considers it a great honor being elected Trustee of the HCBA by his peers. As one of the oldest Bar Associations in the Country it has a long and noble history. He looks forward to working with the other members to carry on that tradition. Bob joins WMM Partners Mark McPherson, a long time Trustee, and Eric McCullough current recording secretary and future 2nd Vice President in serving the Hudson County legal community through their service to the Bar Association. As a long-time supporter of the HCBA WMM is pleased to continue serving as part of the Bar Association. Please join us in congratulating Bob.
WMM awards 2015 David Waters Scholarship in honor of former partner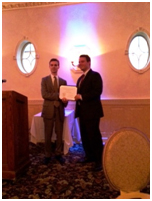 On June 25, 2015 WMM Partner Eric McCullough was on hand at the Hudson County Bar Foundation Annual Scholarship Award Dinner to present the David Waters Scholarship. Eric is pictured on the left presenting the David Waters Scholarship to this year's recipient. WMM presents the David Waters Scholarship each year to a deserving law student chosen by the Bar Foundation in honor of its former partner the late David Waters. WMM congratulates this year's scholarship recipient and looks forward to continuing to support the Bar Foundation, legal education and honoring David Waters with the awarding of the David Waters scholarship.
If you have any questions, please contact Sue Gieser at scg@lawwmm.com, (201) 319-5750.
877727_2
Posted By
News & Blog Topics
Contact Us
Waters McPherson McNeill is interested in your comments and questions regarding our services. Please fill out the form below and we will respond as soon as possible. Thank you.

300 Lighting Way
Secaucus, New Jersey 07096