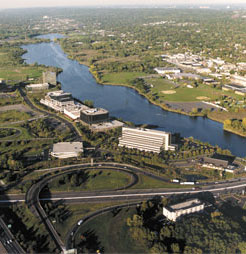 Real estate developers in this state are confronted with multiple levels of government regulations that must be addressed and satisfied. These regulations are often complex and onerous, and the requirements of the different agencies sometimes contradict each other. Vacant land is scarce and expensive, and so developers frequently seek to develop lands which present serious regulatory challenges.

We have a proven track record of helping national, regional, and local developers navigate through the difficult waters of development regulation in this State. Our real estate partners provide years of experience and pragmatic advice in assisting the client's efforts to obtain the required approvals as quickly and effectively as possible.

Our real estate attorneys are able to call on the expertise of our environmental department in cases where the property is contaminated, where there are flood hazard area issues or where there are other environmental regulatory issues. Our experience with governmental representation also provides us with valuable background in understanding the goals and ways of the regulatory authorities.

We are proud to have served as counsel for the developers of many large development projects, which have been brought to successful conclusion or are currently well on the way to success. We invite you to browse through some of our representative matters for a sample of the complex developments in which we have had success, as well as our list of current and past representative clients.
Contact Us
Waters McPherson McNeill is interested in your comments and questions regarding our services. Please fill out the form below and we will respond as soon as possible. Thank you.

300 Lighting Way
Secaucus, New Jersey 07096