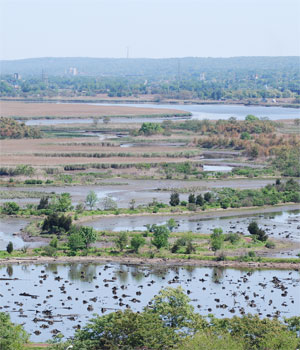 Our environmental practice complements each of the firm's other specialized practice areas:

Transactional – due diligence, counseling of clients who may be eligible for statutory defenses to liability such as innocent landowner status, providing advice on deal structuring to assure that post-closing remediation does not interfere with reasonable use of property.

Brownfields incentives – advising clients prior to execution of land purchase contracts concerning available governmental reimbursement of cleanup costs, grants for preliminary assessment of environmental conditions, and loans for infrastructure improvements.

Permitting – redevelopment in urban areas often requires Federal and State wetland riparian flood plain and waterfront development approvals. In collaboration with engineering and planning consultants, we assist clients at early stages of site planning to assure that projects that are compatible with State and local planning objectives are granted permits required to build these projects.

Site Remediation – compliance with NJDEP/EPA remediation policies requires creativity to assure that even when the timing of final "No Further Action Letters" is uncertain, our clients can obtain interim approvals necessary for lenders to lend, insurer to bind environmental insurance policies, and prospective tenants to sign leases.

Environmental Insurance – in defending clients against cleanup cost contribution claims and assuring that innocent purchasers of contaminated property do not face open-ended liability, we successfully work with insurance carriers (1) to obtain reimbursement of defense and remediation costs, and (2) to obtain "cost cap" and pollution legal liability coverage to make a business deal work.

Condemnation – many of our clients who own land in urban areas (contaminated through no fault of their own) are often faced with the dilemma of having a public agency acquire their properties for public projects but having the proceeds of the purchase locked up for years while the agency implements cleanups which are often not cost effective. We assist clients proactively in mediating such disputes so that our clients can quickly realize the reasonable value of the land.

Natural Resources Damages – in counseling clients involved in multi-party proceedings, which face the requirement of providing mitigation for discharges often linked to no more than alleged contaminated stormwater runoff, our firm's due diligence and advocacy has successfully resulted in a reduced allocation of liability being assigned to the client, which cost then can, in certain cases, be offset by insurance coverage.

Bankruptcy – we have acted as special environmental counsel to bankruptcy trustees and as counsel to creditors that seek our help in resolving claims asserted by Federal and State environmental agencies so that these clients are reasonably paid for their claims.

Compliance – we represent county utility authorities in relation to Federal and State air and water pollution issues.

Contact Us
Waters McPherson McNeill is interested in your comments and questions regarding our services. Please fill out the form below and we will respond as soon as possible. Thank you.

300 Lighting Way
Secaucus, New Jersey 07096