Pay Promptly or Prompt Trouble--New Jersey's Prompt Payment Statute
5/18/2015
PAY PROMPTLY OR PROMPT TROUBLE--NEW JERSEY'S
PROMPT PAYMENT STATUTE
If you are an owner or developer of a private construction project, the New Jersey Prompt Payment Statute, N.J.S.A. 2A:30A-1, may impose obligations on you not set forth in your contract with your general, or prime contractor. It may indeed be a trap for the unwary. The first sentence of the principal statute, N.J.S.A. 2A:30A-3, states in essence that if a contractor's requisition for a periodic payment covers work performed in accordance with your contract, which work has been approved by you as owner or your authorized agent (usually the architect, or engineer), the requisition must be paid within 30 calendar days from the billing date. If payment is not so made, the delinquent owner shall be liable for the amount of money in the requisition, plus interest equal to the prime rate plus 1%." Furthermore, if a "lawsuit is necessary to collect the payments due to the contractor under the statute, the "prevailing party" is entitled to an award of the reasonable costs of suit and attorney fees.
Under the Prompt Payment Act, all construction contracts are also deemed to require submission of disputes regarding (e.g. whether a party has failed to make payments pursuant to the statute) to "alternative dispute resolution", i.e., binding arbitration. (New Jersey has a separate statute dealing with the procedures for binding dispute resolution, N.J.S.A. 2A:23a-1).
So far the Prompt Payment Act seems straight forward – if the work was approved, it must paid within 30 calendar days after the billing date, as established by the date periodic payments or final billing are to be paid under the contract terms. Now comes the potential trap for the unwary. The Statute also specifies that:
"The billing shall be deemed approved and certified 20 days after the owner receives it unless the owner provides before the end of the 20 day period, a written statement of the amount withheld and the reason for the withholding payment." (emphasis added)
This clearly requires the owner to be diligent in processing the contractor's payment requests; the owner must set forth in writing the reasons for withholding any payments. In the course of the numerous demands on the owner and its staff during a complex project, the 20 days and the writing requirement can be overlooked, and payments become irrevocably due and owing -- the entitlement to which may otherwise have been objectionable. In short, diligent management is necessary. Should you need help in addressing this or other legal issues in the course of managing your construction project, please contact Nick Filocco at (201) 330-7458 or at nif@lawwmm.com.
Posted By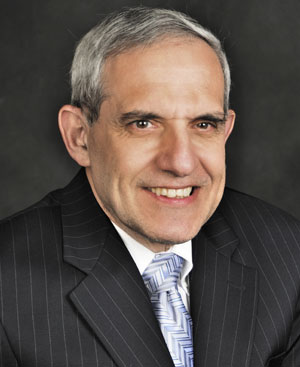 Nicholas I. Filocco
News & Blog Topics
Contact Us
Waters McPherson McNeill is interested in your comments and questions regarding our services. Please fill out the form below and we will respond as soon as possible. Thank you.

300 Lighting Way
Secaucus, New Jersey 07096