A Patchwork Quilt of Statutory Protections Regarding Liability for Environmental Conditions: Are They Enough to Protect You?
10/22/2015
A Patchwork Quilt of Statutory Protections Regarding Liability for Environmental Conditions: Are They Enough to Protect You?
Over the years, both the NJ Spill Act and the Brownfield Act have been amended several times to protect current "innocent" owners and prospective purchasers of land from liability for environmental contamination caused by others. The result has not been uniform, and there are questions that land owners and prospective purchasers need to answer with advice of experienced counsel to put themselves in the best position to be free of such liability.
Here are a few questions often asked along with general answers (which need to be tailored to your factual circumstances):
1. Did something happen recently which would cause me to revisit this issue?
Yes, Rivers and their tributaries are more often being designated as Superfund sites. Past and current properties along those streams which historically have been used for industrial and operations, are subject to claims from Federal and State agencies and groups of private companies (PRPs) are managing those clean-ups. Both contaminated groundwater and stormwater runoff are the concern.
2. If neither I, as the owner, nor any of my tenants, were the source of that contamination, do I have reason for concern?
Yes, landowners are strictly liable for contamination which occurred historically at a property, and courts recently have been cutting back on giving "innocent" owners a "free pass" for such liability unless they conducted proper due diligence. See e.g. New Jersey Schs. Dev. Auth. v. Marcantuone, 428 N.J. Super. 546, 560 (App. Div.).
3. What happened to my status as an "innocent purchaser"?
Nothing, if at the time of purchase, you formally complied with the prerequisites to legally establish your status as an "innocent purchaser". The Phase I report prepared for your lender does not protect you if you acquired property after September 14, 1993 (unless the Phase I also met the prerequisites for a Preliminary Assessment Report/ Site Investigation (RAR) established by the DEP).
4. And what if I acquired the land prior to September 14, 1993?
In that case, you are considered an "innocent purchaser" if you neither knew or had reason to know about the contamination after undertaking due diligence based upon "generally accepted good and customary standards" (i.e. a subjective test).
5. Isn't this is old news, and why should I have reason to be concerned, because my predecessor has its consultant cleaning up the contamination?
If you're concerned about the marketability of your property, a purchaser and its lender will be reluctant to proceed with a purchase until the soil has fully been remediated and groundwater contamination is under control. DEP recently delegated to private Licensed Site Remediation Professionals (LSRPs) supervisory authority over those clean-ups; the DEP guidelines may not require those clean-ups to be completed for years.
6. Do I have any control over the pace of a clean-up being done by others?
If you're acquiring a contaminated property subject to an ongoing clean-up, you'll want to make sure that you do have a say in the pace of a clean-up and the remedy selected for the clean-up to assure that it has the least intrusive impact on present and planned future activities on your land. Also, you'll want to be sure that adequate security for such a clean-up is maintained by your predecessor in the event your Seller leaves the clean-up unfinished or has insufficient assets to complete the required work.
RECOMMENDATION: Be proactive in assuring you've met the requirements to legally be considered an "innocent purchaser" and that any clean-up being done by others doesn't interfere with the use of your land.
TO BE CONTINUED: Next Time: Why suddenly are groundwater contaminations claims on everyone's radar and how a landowner protects against them?
Questions or comments: contact Steve Gray (201) 330-7459 or e-mail at sgray@lawwmm.com.
Disclaimer: This is not intended as legal advice. The facts of your particular circumstances will dictate the legal advice that is required.
875639.1
Posted By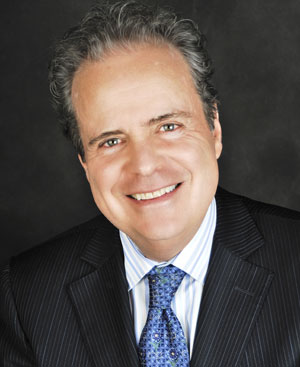 Steven R. Gray
News & Blog Topics
Contact Us
Waters McPherson McNeill is interested in your comments and questions regarding our services. Please fill out the form below and we will respond as soon as possible. Thank you.

300 Lighting Way
Secaucus, New Jersey 07096