ALERT - GROUNDWATER CLAIMS ARE RISING IN NJ AND AN RAO MAY NOT SUFFICE
2/3/2017
OFTEN HEARD COMPLAINT:
This addresses the uncertainty which prospective purchasers of contaminated property in New Jersey often face at the time of acquisition of title, when a soil clean-up has been completed but an ongoing investigation of contaminated groundwater (being conducted by others) is ongoing. Such groundwater contamination often has migrated (or it has the potential to migrate) off of the property being purchased and onto neighboring properties. Often this groundwater has become co-mingled with contaminated groundwater emanating from neighboring properties.
THE DILEMMA - INNOCENT PURCHASER LIABILITY:
There are many statutes intended to protect a person who acquires property after a discharge occurs, and who relies on investigation and clean-up being done by its seller or others. These statutes are not always consistent. Here are the issues which most often arise:
1. Absent a statutory defense, every property owner in the chain of title is strictly liable for environmental conditions on or emanating from their property
2. A property owner who conducts a preliminary assessment of environmental conditions prior to closing is only "innocent" (not liable for) as to conditions which are unknown or not discovered at the time of closing.
3. A purchaser who conducts proper due diligence and relies on a no further action determination (a/k/a Remedial Action Outcome ("RAO") Letter) obtained by others, should, according to the NJ Spill Act ("Spill Act"), be immune from claims for clean-up costs or for any other damages to the State or to other persons "but the same statute which confers this immunity qualifies it by stating that such compliance shall not relieve any person of liability for a discharge that is off the site of the property" covered by the RAO (NJSA 58.10-23.11g(d)(2)(e)).
4. A 2005 amendment to the Spill Act (NJSA 58:10-23.11f22) intended to give a prospective purchaser additional immunity from claims resulting from migration of contaminated groundwater off that person's property when co-mingled groundwater contamination from a neighboring property is of the same variety; this amendment also qualifies that immunity as limited to claims for "clean-up and removal costs".
POSSIBLE OPTIONS TO SHORE UP "INNOCENT PURCHASER" STATUTE:
Each case is unique to its facts, and while not intended as legal advice, there are general guidelines available to prospective purchasers for better protection against post-closing damage claims:
1. Don't acquire title until after your Seller obtains a site wide RAO, and consider environmental insurance to protect against the possibility that the DEP may audit/revoke an RAO.
2. If your seller indemnifies you for claims relating to an ongoing clean-up of contaminated groundwater, try to obtain alternate security if there's a danger your seller may not have sufficient assets to satisfy such claims.
3. If, despite a seller's indemnity, your seller doesn't defend a remedial RAO in a timely manner, you should have the option to undertake the defense yourself; defense and expert costs to remediate or revoke a groundwater RAO will be significant.
4. Considering escrowing sufficient funds at closing to pay the deductible required for a claim under an environmental insurance policy.
Comments or questions, contact Steve Gray at (201) 330-7459; sgray@lawwmm.com.
Posted By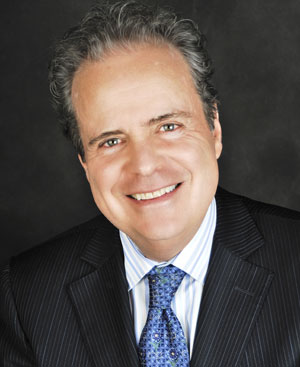 Steven R. Gray
News & Blog Topics
Contact Us
Waters McPherson McNeill is interested in your comments and questions regarding our services. Please fill out the form below and we will respond as soon as possible. Thank you.

300 Lighting Way
Secaucus, New Jersey 07096